CROSSWAY VETERINARY HOUSECALLS
Treating your pets like family… at home.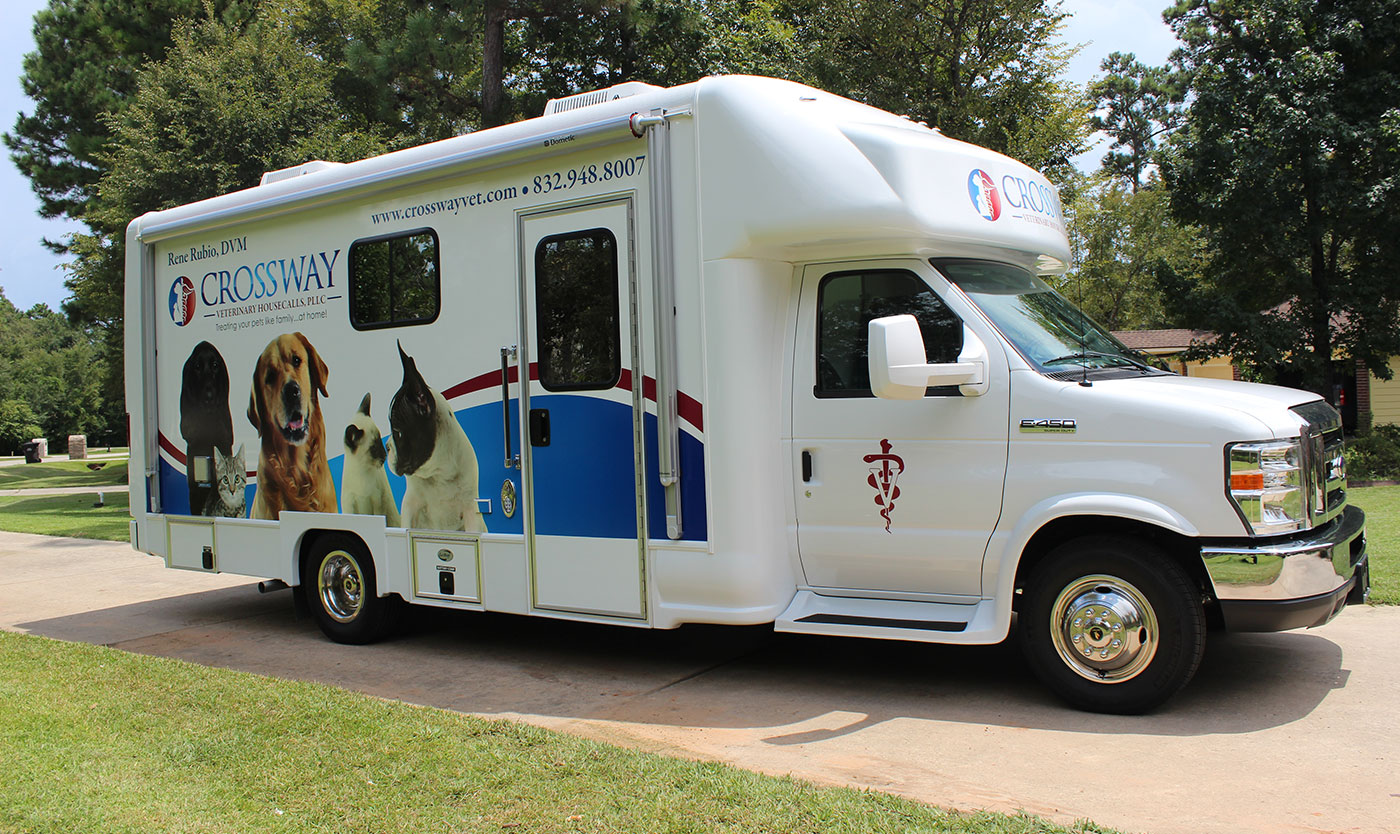 We are strictly a mobile clinic and do not have a stationary location for you to visit.
Mailing Address:
6315 B FM 1488 #145,
Magnolia, TX 77354
Email: office@crosswayvet.com
Telephone: (832) 948-8007
Fax: (832) 327-5159
PROUDLY SERVING
Magnolia, The Woodlands, North Spring, Montgomery, Southwest Conroe, Tomball.
Dr Rubio and his assistant were amazing. The last few trips to the vets office has been filled with anxiety as a pet owner and also for our elderly English Bulldog. Dr Rubio and his assistant made this experience completely opposite of what has happened in the past. Our dog did not even realize he was being seen by a doctor due to the expert care that was given to him. He had fun exploring the vet van and it was a completely stressless experience and you can not put a price on that.
Thank you again to Crossway Veterinary for making what has been a dreaded visit to the vet's office in the past a completely new and stress-free experience for both me and our dog.
Anonymous, 5* Google Review
It was so wonderful to have Dr Rubio out to the house to take care of my babies! Usually, Hannah is nervous at the vet but she was much more comfortable around him and Vanessa. Even my senior dog Tanner was happier with the Crossway team when it came to nail trims. I am so glad to have them as our vet!e
Eizabethe Spring, 5* Google Review
We can never begin to express our gratitude to Dr. Rubio and Faith, for helping our Rascal complete his journey. They arrived at our home with love and compassion for our Rascal, and us as well. One of our most difficult days ever; but we are so thankful for the wonderful care we ALL were given. God Bless you always!
Ruth Lynn McGhan-Zimmerman, 5* Facebook Review