We open at 9:00 am and see our last appointment at 5:00 pm, Monday through Friday.
We are closed on Saturday and Sunday and on holidays.
CROSSWAY VETERINARY HOUSECALLS
Treating your pets like family… at home veterinary care.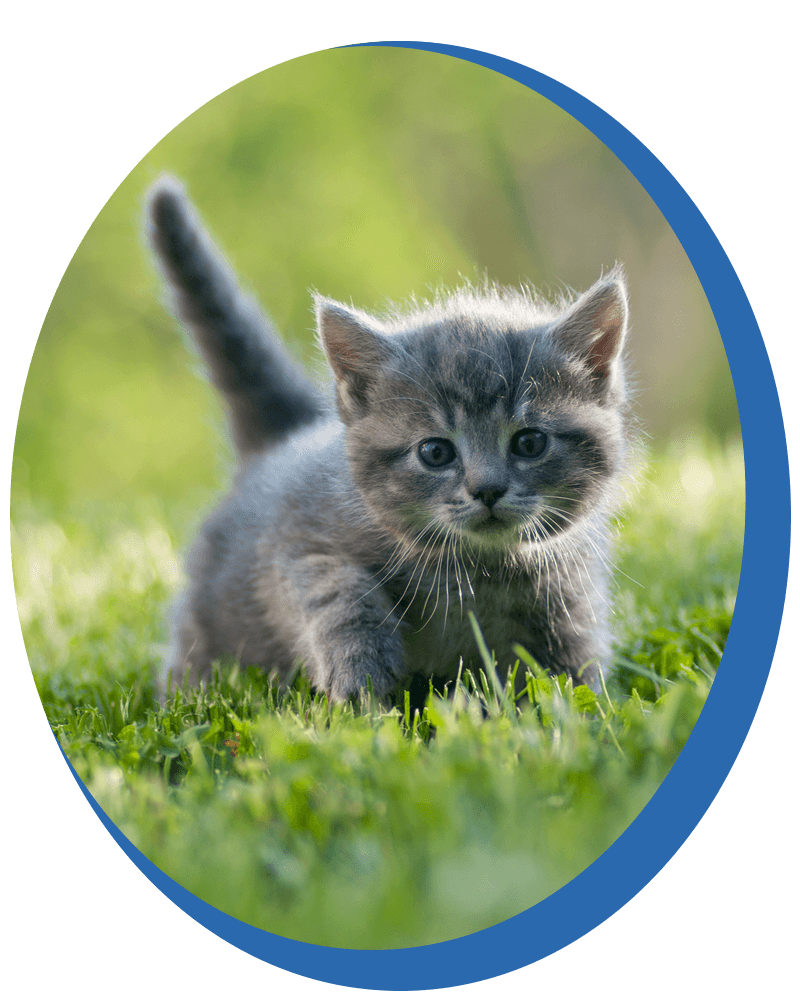 Our Mission
Crossway Veterinary Housecalls, PLLC started with the understanding that it's not always easy to take your healthy or sick, nervous, or injured pets to see the veterinarian. In fact, it can be exhausting for pet owners and scary for a pet, especially if they are already sick or hurt. While working in a veterinary emergency room, Dr. Rene Rubio recognized the huge need for a mobile veterinary service. As a licensed veterinarian in the state of Texas, he decided to take what he learned during his education and in the emergency room to the homes of as many pet owners as possible. Crossway Veterinary Housecalls was born to deliver comprehensive, full-service, veterinary care to your home in our 26-foot custom-mobile clinic.
Does going to the vet's office with children and several pets on leashes or in carriers make you feel tired before you even step out the door?
Do your furry family member 'stress out' at the vet's office?
Busy? Don't have the time or desire to take an hour or two to take Fido to get his shots?
You can't or don't want to drive or have a senior pet who struggles to walk but still want to provide the best care for your best friend?
Our mission is to earn your lifelong business by conveniently delivering the highest quality customer service and compassionate, professional veterinary care to your home.
WE PROVIDE ON-SITE:
Annual exams and vaccinations, including rattlesnake vaccines
Puppy and kitten visits
Preventative care
Illness diagnostics & treatment
Surgeries, including spays and neuters to laceration repairs and mass removals
Dental cleanings and, if needed extractions
Digital X-Rays
Bloodwork
Pain management
Quality of life exams, compassionate hospice, and in-home euthanasia
Microchipping
Ultrasounds
IN ADDITION TO OUR MOBILE SERVICES, WE OFFER:
PREVENTATIVE AND HEALTH CARE PROGRAMS
We have a variety of products that your animal can be given to prevent and get rid of ticks, heartworm, and fleas. We can also discuss with you how to best prevent these from coming back.
From nose to tail, we want your pet to enjoy the benefits of good health. Annual veterinary exams for adult pets and routine visits for puppies, kitties, young pets, and senior pets can do just this. Your pet may not be able to speak, but wellness checks can speak for them and support the best quality of life for your companion animal.
MICROCHIPPING SERVICES
If your animals stray or you are worried that they will wander off you can have a microchip implanted in your pet's skin. No matter where your animal is, it can be found and sent back home.
ILLNESS DIAGNOSTICS & TREATMENT
Alongside the annual checkups, we are qualified to provide accurate and detailed diagnostics of various conditions your pet might have.
IN-HOME EUTHANASIA
How do you know when it's time?
Such a difficult question and there is no one, pat answer. All pets have good and bad days. We offer guidelines to assist in determining your best friend's quality of life.
RATTLESNAKE VACCINE
We now offer rattlesnake vaccines to help reduce pain and swelling from rattlesnake bites.
Please call 832.948.8007 or fill out an appointment request form on this website and our friendly and professional office staff will contact you during business hours and get your information and make your appointment.
On the day of your appointment, "Doc", as he is affectionately known by his staff and clients, will arrive within your appointment window with one of our veterinary technicians. Dr. Rubio will talk with you while checking the health of your pet from head to tail, taking the time to answer your questions and address your concerns as he goes. He will let you know his findings and explain to you what he thinks would be the best course of action.
Important things to note:
We do not have a physical location for you to visit.  We are strictly mobile and bring our 26′ mobile vet hospitals to you!
Our appointments are available on Monday -Friday 9 am-5 pm, Phones are answered from 9 am-5 pm.  We are closed on Saturdays and Sundays and holidays.
We do NOT see aggressive and/or feral dogs and cats that you, as the owner, cannot control. The personal safety of our clients and staff are issues we take seriously.
We are a small animal veterinary practice. We only provide veterinary services to dogs and cats.  We do not see horses, goats, sheep, or exotics.
Estimates are available upon request.
Receipts are itemized with no hidden or unexplained costs.
Payment in full is required when services are rendered.
Cancellations with less than a 24-hour notice will be charged a $75.00 cancellation fee.
We accept cash, checks, Visa, MasterCard, American Express, and bank debit cards.
No refunds or exchanges on pharmaceuticals, heartworm preventatives, or flea control.
Please allow 1 week for prescription refills.
PROUDLY SERVING
Magnolia, The Woodlands, North Spring, Montgomery, Southwest Conroe, Tomball.
Dr Rubio and his assistant were amazing. The last few trips to the vets office has been filled with anxiety as a pet owner and also for our elderly English Bulldog. Dr Rubio and his assistant made this experience completely opposite of what has happened in the past. Our dog did not even realize he was being seen by a doctor due to the expert care that was given to him. He had fun exploring the vet van and it was a completely stressless experience and you can not put a price on that.
Thank you again to Crossway Veterinary for making what has been a dreaded visit to the vet's office in the past a completely new and stress-free experience for both me and our dog.
Anonymous, 5* Google Review
It was so wonderful to have Dr Rubio out to the house to take care of my babies! Usually, Hannah is nervous at the vet but she was much more comfortable around him and Vanessa. Even my senior dog Tanner was happier with the Crossway team when it came to nail trims. I am so glad to have them as our vet!e
Eizabethe Spring, 5* Google Review
We can never begin to express our gratitude to Dr. Rubio and Faith, for helping our Rascal complete his journey. They arrived at our home with love and compassion for our Rascal, and us as well. One of our most difficult days ever; but we are so thankful for the wonderful care we ALL were given. God Bless you always!
Ruth Lynn McGhan-Zimmerman, 5* Facebook Review